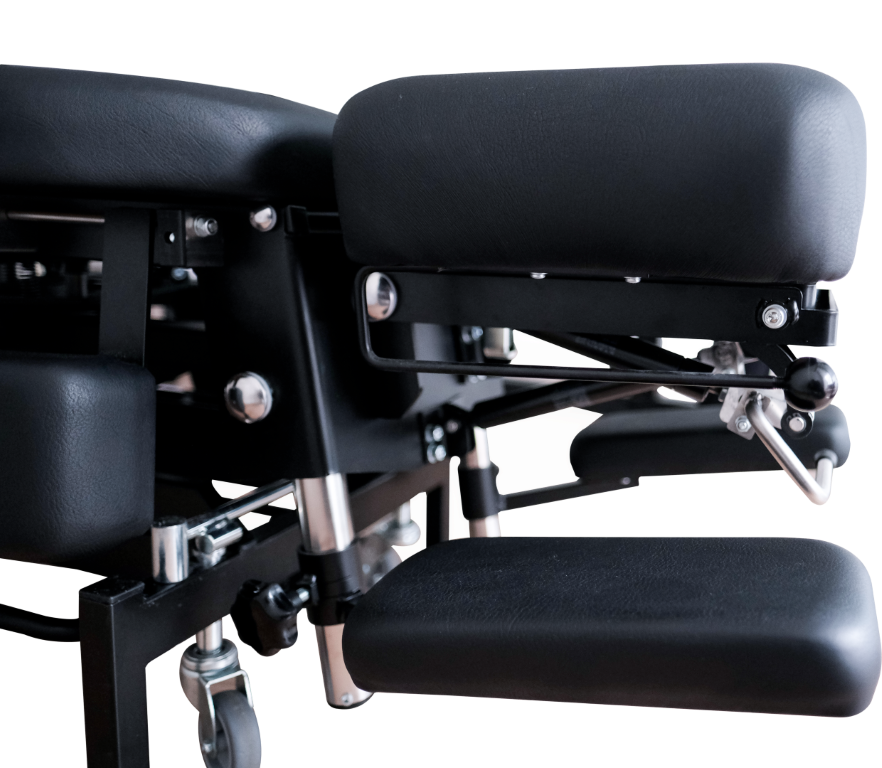 The bar can be accessed all around the table to allow for quick up and down table height adjustments regardless of where you are positioned around the table. This can go as low as 54.5 cm to as high at 95cm
To get smooth and effortless movement of the head piece and lower leg support, we introduced gas springs. They provide the assistance when placing your table in the position you need.
We designed it with you in mind
With our renowned elevation bar design and gas spring integration, we also wanted to make sure you can move the table easy to clean. We integrated a wheel system to easily move the table. Additionally, arm supports were built in to widen the thoracic width an additional 12 cm each side. All of these come standard in our chiro series.